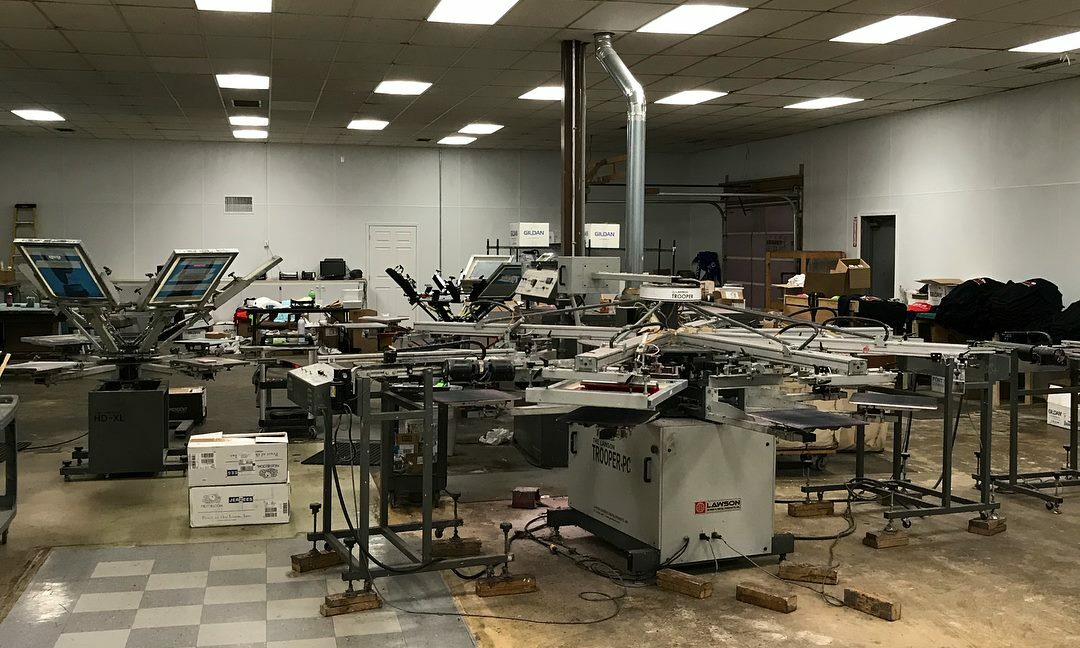 Our Approach
We are one of the largest corporate and school logo wear/promotional wear manufacturing companies in the region.  Since 1996, schools and businesses across the country have chosen BA Promotions as their source for team gear and corporate merchandise.
We offer a graphic design lab, in-house screen printing, embroidery and over 500,000 promotional products.
Meet the Team
At BA Promotions we believe operating a successful business starts with a great group of people ready to take on any challenge. Here you can get to know our team of talented individuals who make BA Promotions great.
Traci Christian
Traci has owned BA Promotions & Marketing, LLC since 2008. In that time, she has maintained a great name for her company in our community and grown to be a nationwide business. Traci has a Bachelor's in Mass Communications specializing in Radio/TV and a minor in Marketing Research from Southeast Missouri State University. When she is not working, you will find her and her husband Denny at the river with their dogs relaxing!
Dana Lovins
Dana is the ray of sunshine customers see when they walk in to our office and the first person they have the pleasure of speaking with when they call in!
When Dana is not a BA, she enjoys cooking and baking and spending time with her children and grandchildren!
Victoria Breece
Vicky has been with BA Promotions since the beginning when we were known as B.A. Sports in 1998! She has worked in each department we have at some point.  Vicky received a Bachelors in Radio/TV Communications with a minor in Graphic Arts and a Masters in Mass Communications with an emphasis in Business both from Murray State University. When she is not at BA, she enjoys spending time with her dogs and the dog club and ghost hunting.
Kaitlyn Buck
Accounts Payable/Greek/College/Online Coordinator
Kaitlyn has been with BA Promotions since her time in college where she studied at Hannibal LaGrange University. Although she wasn't a part of the Greek system, she enjoys getting to learn about Greek Life through her work with their organizations. When Kaitlyn is not at BA she enjoys watching Netflix and spending time with her husband and friends.
Nikki Cohen
Accounts Receivable / Sales Assistant
Nikki is head of the billing department at BA Promotions! Her other primary
role is sales assistant. She has many loyal customers and loves getting to
work with new people. We like to call her our "promo product professional".
She can find almost any product in the price range needed for our customers.
When Nikki is not at BA, she enjoys spending time with her family and being
outdoors!
Summer Rains
Heat Press / Embroidery Art Department
Summer is in charge of the creation of heat press artwork for shirts and other items. She also creates and digitizes designs for embroidery. Summer is very creative and in her free time she enjoys creating personalized home décor.
Sammy Lawson
Sammy has been with BA Promotions since 2002. When he is not at BA, you can find him refereeing at local basketball and volleyball games. His referee knowledge makes him the perfect salesman for all your sports team needs! Sammy also enjoys getting to spend time with his family and new grandson.
Susan Dean
Susan is a sales representative for BA Promotions. Although she has not been with our company for a long time, she has been in the industry for many years. She has previous experience in retail and customer service that helps her best serve her customers! When Susan is not at BA, she enjoys spending time with her fiancé, gardening, and photography. Fun fact! She is who took all of our lovely "meet the team" photos!
Next Steps...
Ready to get your next project started? Click here to fill out our information form and a member of our team will reach out to you about starting your project.